5 Unintended Fair Trade Coffee Problems
What if fair trade could guarantee a fair wage for a beautiful product like coffee? Unfortunately, unintended fair trade coffee problems can hinder the coffee farmer's long term future. But there is hope. There is a better way.
How Does Fair Trade Work?
Fair Trade International and Fair Trade USA organizations created what we know as Certified Fair Trade. They based Certified Fair Trade on a cooperative approach where farmers join the Fair Trade Organization and follow best practices. Green bean purchasers pay a price minimum — currently at $1.40/lb — plus premiums of $.30 per pound. Also, coffee farmers pay certification fees to participate. Yes, growers must pay to receive a "fair price." In fact a 2010 study by the University of California estimated growers pay $.03/lb just to be part of the process.1
While the minimum price floor of $1.40 may be good for farmers (you will see it has its flaws too), the premiums paid by buyers rarely end up in farmer's pockets. $.10/lb goes back to the Fair Trade organizations. This is essentially marketing for Fair Trade. The remaining $.20/lb does not go back to farmers directly either. Instead, this portion of the premium is intended for local cooperative projects such as equipment upgrades, and education (you will see this has flaws too).
The fair trade organizations set up Certified Fair Trade with the best of intentions. In their words "use a market-based approach that empowers farmers to get a fair price for their harvest, helps workers create safe working conditions, provides a decent living wage, and guarantees the right to organize."2 In practice, however, unintended fair trade coffee problems impact not only the coffee farmer, but also the coffee consumer.
Unintended Fair Trade Coffee Problems #1: Lower Coffee Quality
To understand how fair trade works you need to know some basics about the coffee market. The coffee market is split into different categories based on quality. From lowest quality to highest quality: Off-Grade, Standard Grade, Exchange Grade, Premium Grade, and Specialty Grade. The most well known — Specialty Grade — is where your high-end coffees come from.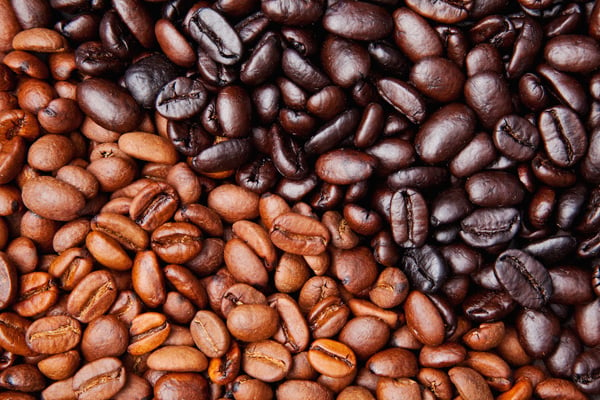 Fair Trade coffee can come from any category of coffee, however.3 So farmers can use lower quality coffee as fair trade. Due to its "fair price" requirements the industry considers Fair Trade specialty. This creates a quality problem. Since low quality coffee can be fair trade and therefore specialty without maintaining the higher quality standards required for other specialty grade coffees, farmers sell their lower grade coffees as fair trade. Then their higher grade coffees they sell on the open market, since they receive a higher premium for the coffee due to its quality.
The unintended fair trade coffee problem is the well-intentioned consumer — buying fair trade beans — is left with an inconsistent and low quality product. This is not sustainable. Consumers will not continue to pay a premium for a poor flavor experience. This creates an inconsistent and poor experience for the consumer and also undermines the effort of the farmer and intentions of fair trade.
Unintended Fair Trade Coffee Problems #2: A Price Ceiling Instead of a Price Floor.
Due to lower quality coffees being placed in Fair Trade offerings, the reputation of Fair Trade coffee has been tarnished. Many coffee importers and roasters are shying away from Fair Trade due to the quality issue, and because of this they are less likely to pay more than the pricing floor of Fair Trade. So in some cases even if a particular crop is higher quality, the perceived value of Fair Trade being lower means that the Fair Trade rate of $1.40 is the highest a buyer will pay. This leads to a pricing ceiling of $1.40 instead of the minimum price.4
Unintended Fair Trade Coffee Problems #3: Those Who Need It Most, Don't Have Access.
For all intents and purposes, Fair Trade is essentially a massive collection of co-ops. Most Fair Trade coffee comes from the countries that already have some form of development: mostly Central and South America. The lesser developed coffee growing countries — such as those in Africa and Southeast Asia — do not have access to the Fair Trade market as they are small landowners who cannot afford the Fair Trade certification fees. Additionally, land ownership is an integral requirement for participation in the Fair Trade cooperatives.5 In the poorest parts of the world many farmers work for larger plantations and do not own their own land. Thus the efforts of Fair Trade do not help these farmers. Unfortunately, Fair Trade does not help the poorest of the poor.
Unintended Fair Trade Coffee Problems #4: Fair Trade Creates Laborious Bureaucracy For Farmers
Fair Trade International requires good record keeping at the farm level. Collecting data helps both farmers and Fair Trade International make better business decisions. Data collection ignores the real-world challenges of farmers, however. First, many coffee farmers in the developing world are illiterate, making it impossible to keep good records.6 For literate farmers, keeping records on top of cultivating their crop is impossible for some. Partly due to low wages, but also because coffee growing is labor intensive, many coffee farmers work long hours during harvest season and simply lack time to keep records. Just trying to provide for their families is a farmers primary objective. The time consuming aspect of maintaining the paperwork along with the fees of Fair Trade mean many farmers don't participate who would otherwise benefit. This lack of participation further undermines the movement.
Unintended Fair Trade Coffee Problems #5: Fair Trade Premiums Building Offices Not Schools
Another critique of the Fair Trade cooperative model is the small amount of funds that actually make it back to farmers. Ndongo Samba Sylla, the author of The Fair Trade Scandal: Marketing Poverty to Benefit the Rich, estimates that no more than $.03 of every pound makes it back to the individual farmers.7 While the $.20 premium meant for infrastructure projects, oftentimes goes towards improved offices for the co-ops instead of ". . . schools or organic farming."8
Unintended Fair Trade Coffee Problems: Summary
While started with the best of intentions, Certified Fair Trade falls short of helping the poorest of the poor. Certified Fair Trade incentivizes production of lower quality beans, lowers earning potential of some farmers, and costs farmers to participate.
Fair Trade Coffee maintains a minimum price of $1.40 per pound of green beans.
An additional $.20 per pound must go back to invest into the producer cooperatives and the local community but often times goes to co-op office buildings.
Some Researchers estimate that no more than $.03 per pound makes it back to the farmers.
Farmers must pay to be part of a local Fair Trade cooperative and maintain cumbersome records.
Inadvertently rewards cultivation of inferior beans.
What if there's a better way?
---
When Farmer's Are Rewarded For Excellence You Can Taste The Difference

Get Your First Bag FREE when you try the Coffee Lovers Club

The Most Flexible Coffee Subscription in The World
You Decide When It Arrives
Two Reminders Before Every Shipment
Pause or Cancel Whenever You Want.
Roasted and Shipped in 48 Hours

---